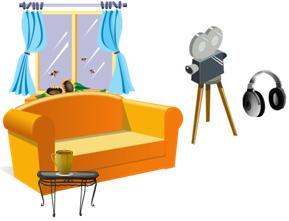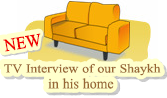 (1) NEW interview
Al-Majd TV Channel presents an exclusive interview with our Shaykh in his home, in his personal library (1437 AH) Watch.
(2) Interview in Mumbai, India

An interview on a television channel revealing new, interesting aspects of our Shaykh's biography and books authored in the specialist fields of a) Arabic Philology, and b) teaching the Arabic sciences to non-Arabs. With golden advice offered to everyone …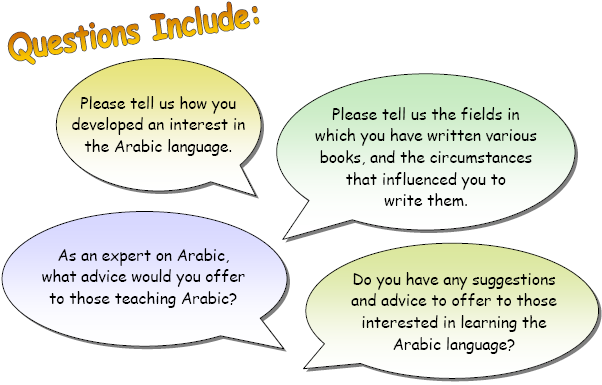 (3) Interview in Madinah Munawwarah

An interview with our Shaykh in a hotel in Madinah Munawwarah, Sha"baan 1432 AH (2011 CE), by a group of young Brothers eager to benefit from our Shaykh's life and expertise in service to the Glorious Qur'aan.