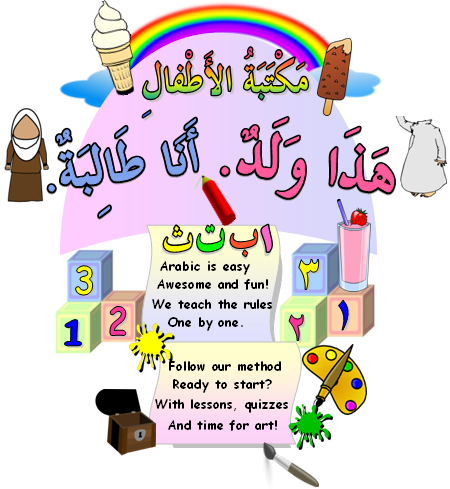 NEW ON-LINE TESTS for Children

who have completed Madinah Book 1 / Madinah Arabic Reader Books 1 & 2 : Here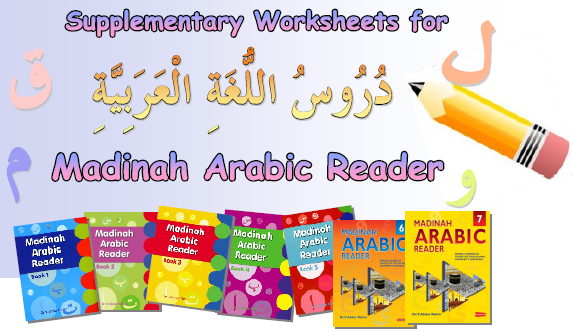 NEW WORKSHEETS for 'Madinah Arabic Reader' are prepared for schools, teachers, parents and children. Worksheets contain new exercises on language, grammar and comprehension, new oral drills, educational puzzles, educational art, vocabulary activities, fun illustrations and large colourful text.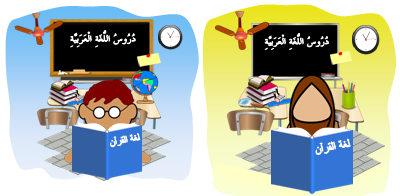 Recommended Teaching Method:

  We recommend teaching 'Madinah Arabic Reader' and its worksheets on an LCD projector which is proving to highly stimulate children and increase their love of Qur'aanic Arabic.



Videos: Watch our exciting, new, digital videos for 'Madinah Arabic Reader': 'Digital Learning Aids'.
(Copyrighted illustrations from 'Madinah Arabic Reader' follow. For non-commercial use only with due acknowledgement. With kind permission of our Shaykh and Goodword Books).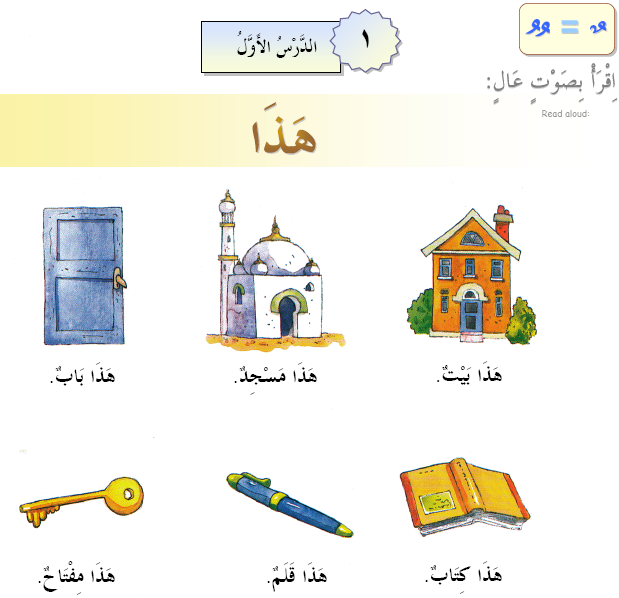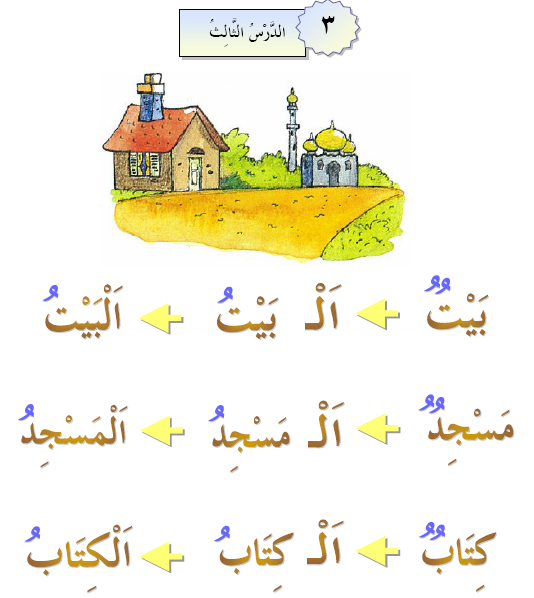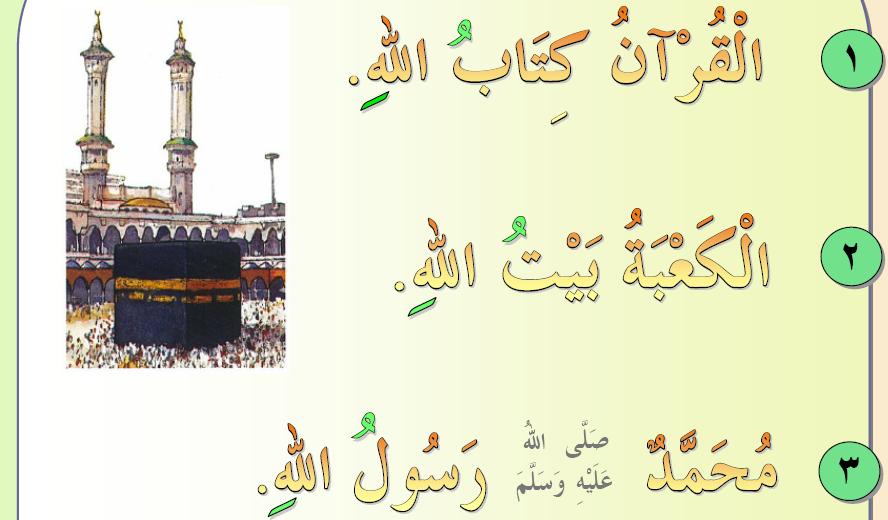 Samples Book 2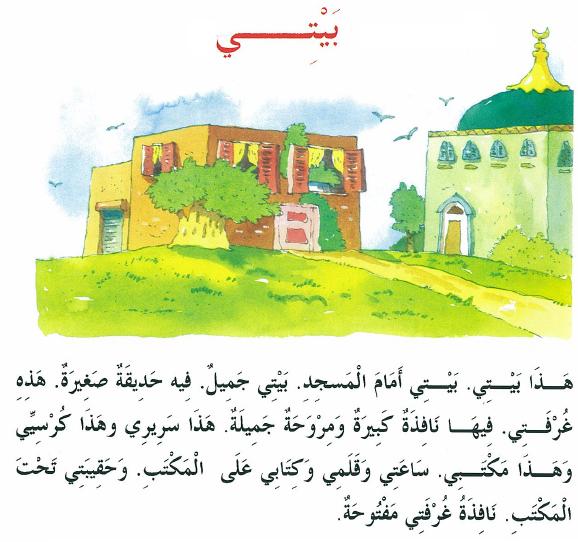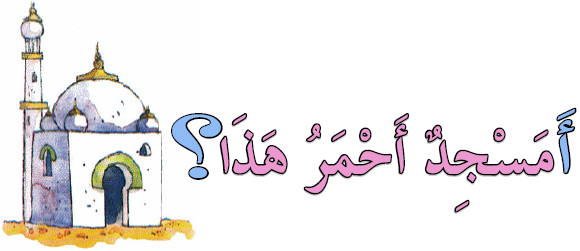 End Samples Book 2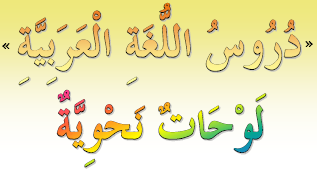 Large, colour-coded grammar charts to help drill-in and recollect the important rules learnt in the Madinah Books. These are very effective when taught on an LCD projector, or laminated.