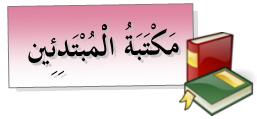 At-Tibyaan: Easy Way to Qur'aanic Reading (book and CD) is for complete beginners desiring to read Arabic and the Qur'aan the easy way. The course adopts an unconventional approach based on advanced teaching principles and scientific co-ordinated learning. Its methods have proven to considerably shorten the learning time and help quickly acquire Arabic and Qur'aanic reading skills. The course is successfully used in parts of the world and extends an invitation to fluent readers of Arabic:

Duruus al-Lughati l-"Arabiyyati li-Ghayri l-Naa

t

iqiina bi-haa is our Shaykh's world renowned Arabic Language Course for non-native speakers of Arabic. It was originally devised and continues to be taught, at the International Islaamic University, Madinah Munawwarah. Schools, colleges and universities throughout the world teach the course and benefit from our Shaykh's teaching experience of 50 years with 30 years as Professor of Arabic at Madinah Islaamic University.
Start your journey to mastering classical and modern Arabic:
AL-AJWIBAH "ani l-'asilati l-"aammati: Solutions to the General Questions Appearing at the End of Book 3 of Duruus al-Lughah al-"Arabiyyah li Ghayri l-Naa

t

iqiina bihaa:

An essential book for every student, graduate and teacher of the 3 Madinah Books. It contains the answers to the all-encompassing 'General Questions Covering the Whole Book' that are written by our respected Shaykh at the end of Madinah Book 3.

These questions constitute the End of Course Exam. A Free hard copy is available from Admin:  

DrVaniya.com_a@yahoo. com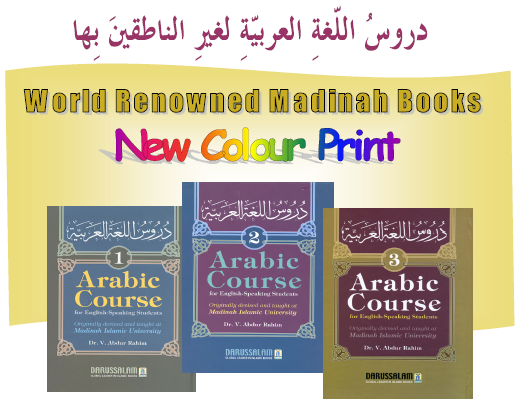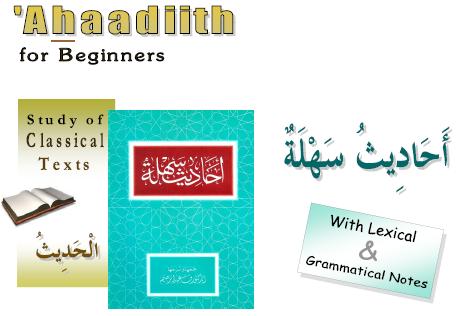 'A

h

aadiith Sahlah is the lexical and grammatical explanation of 20 very short and easy 'A

h

aadiith. Picked by our Shaykh to teach Qur'aanic Arabic and cultivate Islaamic manners according to the Sunnah, it contains narrations on: pillars of Islaam, Iimaan, Salaah, beloved deeds, charitable deeds, the best deed, the worst deed, forbidden deeds, manners of worship, manners of eating, manners of giving salaam.
Each Hadiith is followed by easy exercises. The book paves the way for beginners to learn Qur'aanic Arabic, those ready for simple Arabic-only texts and for teaching children.
Hard copies available from Admin: 

DrVaniya.com_a@yahoo. com