Ask your questions to our respected Shaykh on the Arabic sciences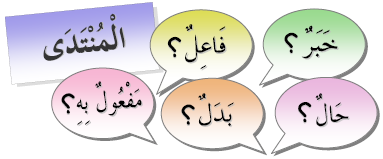 Our Shaykh will try to answer as many questions as possible,

in sha Allaah

.
Please observe the following 4 rules of this forum:

1.

  Please observe the best manners when asking your question to our Shaykh.


2

.

If your question is not answered, please respect the Shaykh's time and schedule.


3.

Do not chase questions with Admin. Instead you can re-submit your question once.


4.
Admin may edit or delete any question submitted to the Shaykh based on the Islaamic standards set for this site.  Please respect this.
Due to space constraints here, questions that are answered by the Shaykh are removed from the forum. Visit Q & A to see your questions answered.